Our Focus on Food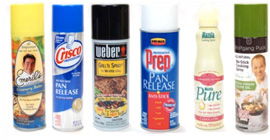 Follmer Development, Inc. provides aerosol food products to the Retail Market and Food Service Industry.
We are uniquely positioned to help retail, club store, bakery, and food service companies capture more sales in their market segment.
We are a family-owned company that specializes in aerosol food products.
We have a commitment to high-quality products and absolute customer service. Our products appear on the shelves of leading grocery stores and in well-known food service companies throughout the United States and around the world.
With a manufacturing facility in Southern California and distribution centers strategically located around the country, Follmer Development, Inc. provides on-time delivery to meet competitive market demands.
If you would like to contact us for additional information about our products and services,
click here.